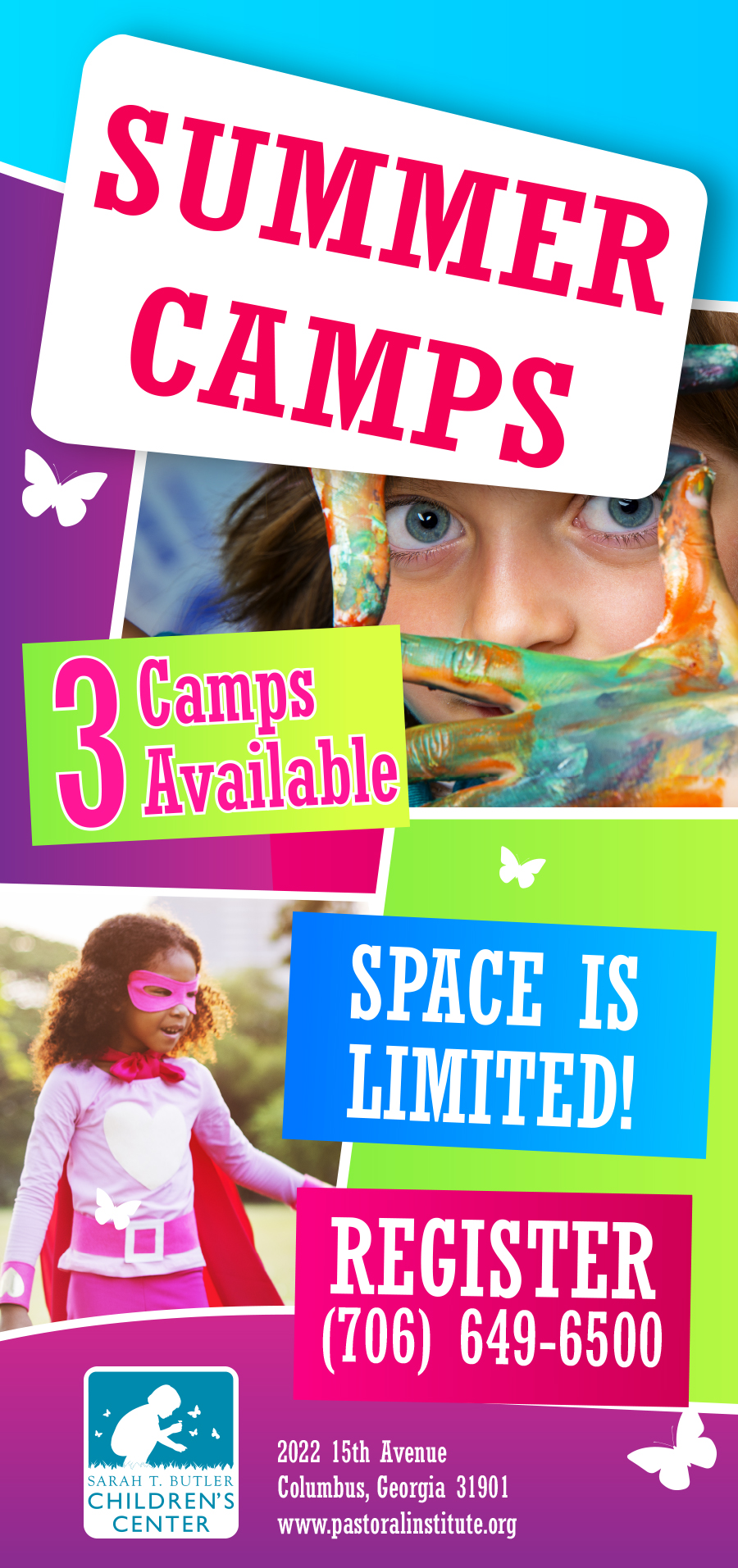 ---

---
Summer Camps
The Sarah T. Butler Children's Center is proud to introduce 'SUMMER CAMPS'! Summer Camps are a variation of our Social Skills Groups, which you may already be familiar with.
During these summer camps, we provide children that are dealing with mental health conditions, who often times are unable to participate in traditional camps, with a camp where they can have fun and develop the necessary skills to create relationships with peers.
---
Behavioral Boot Camp
July 9-12
10:00 AM - 12:00 PM
Ages: 5-9
The focus of Behavioral Boot Camp is to provide children with the opportunity to learn and apply social skills in a group setting. Children will learn strategies to manage appropriate behaviors and regulate their emotions while engaging with children and adults. Topics include listening skills, personal space, anger management, taking turns and sharing. At boot camp, children will have time to practice their skills through games and play.
---
Strong Self
July 16-19
2:00 PM - 4:00 PM
Ages: 13-17
Teens today feel pressure from many directions, whether they talk about it with their parents or not. School, grades, social media, relationships, peers, and parents can all be too much to handle on their own. This week-long program will encourage your teen to open up and discover ways of managing daily difficulties while building a strong sense of self. Meeting and working with other teens through art, music, relaxation, and resiliency techniques can empower them to take on their world! Strong Self will encourage your teens to deal with the pressures of being a teenager and help them understand they are not alone.
---
Creative Expressions Art Camp
July 23-26
2:00 PM - 4:00 PM
Ages: 8-12
Creative expression can overcome the limits of language. In this camp, learn to combine artistic expression with cognitive processing skills to explore anxiety reducing techniques. Our activities will focus on skills to calm down, improve mindfulness, and promote a positive self-concept and self-confidence while producing art. Making slime, shaving cream art, sand meditation timer, along with drawing, painting and mixed media collage making can be expected at Creative Expressions Art Camp.