This form stopped accepting submissions on April 13, 2018 12:00 am EDT.

---
Run. 
Run or walk, anywhere or anytime to complete the mileage of a marathon.  Track your miles in our virtual mileage tracker.  Whether it's your first marathon or you're an old pro, this marathon is right for all! 
Swag. 
At the conclusion of the virtual marathon on April 30th receive a t-shirt and finisher medal to start your marathon collection or add to it! 
Change Lives.  
Raise funds to provide hope.  Proceeds from this event go to the Pastoral Insitute whose purpose is to change lives through counseling and education.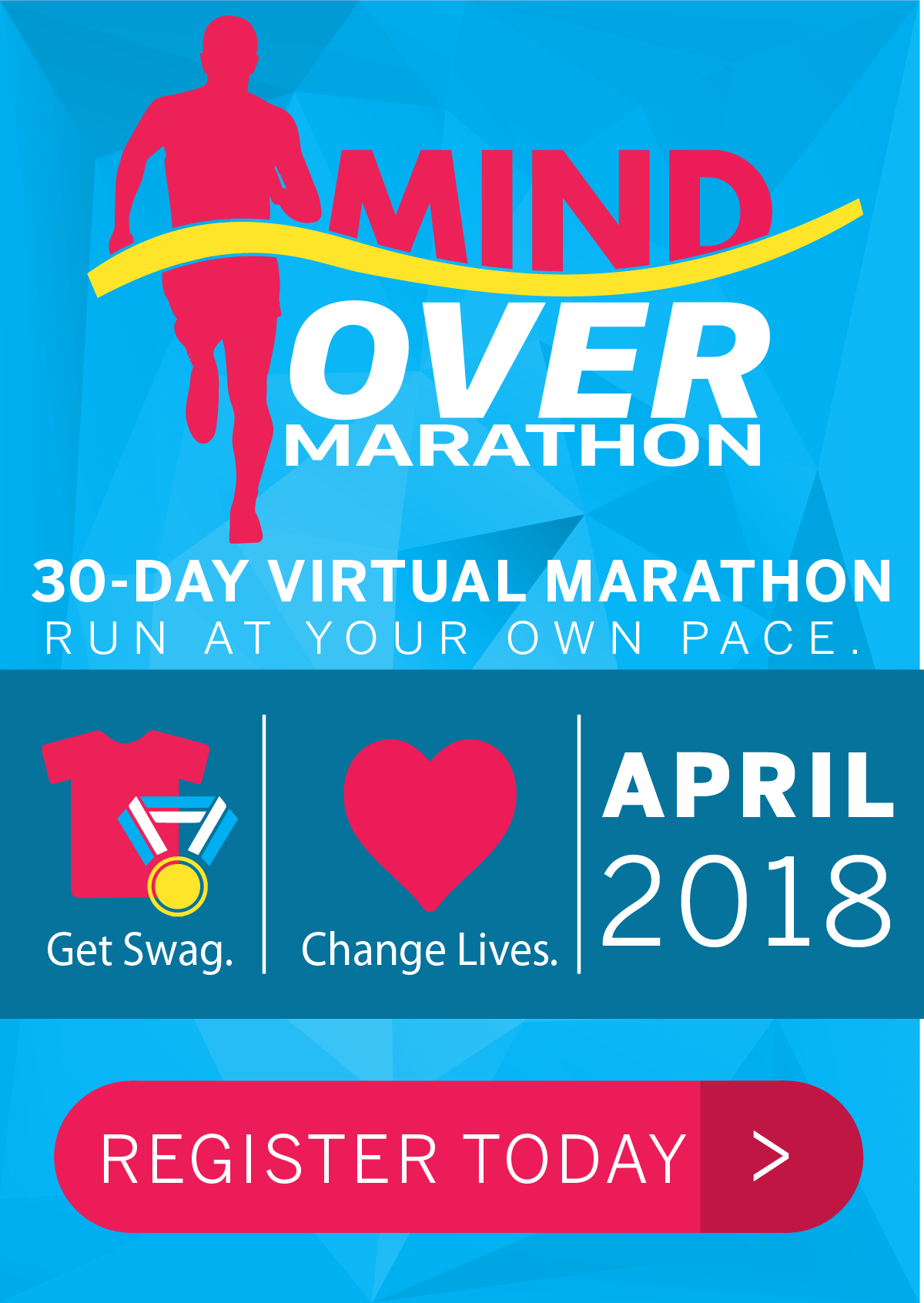 ---
What is a virtual marathon?
A virtual marathon is a race that can be completed from any location at any time of day. There is even a triathlon option! You can run, jog, bike, or walk on roads, trails, or a  treadmill. You can log the distance you run in other April races.  Add up the distance and log it in. You literally get to run your own race at your own pace! Track your progress on our Mile Tracker and connect with other participants on our Mind Over Marathon Facebook group. After you complete the distance and submit your data, your finisher medal and t-shirt will be ready for pick-up or shipping at the end of April!